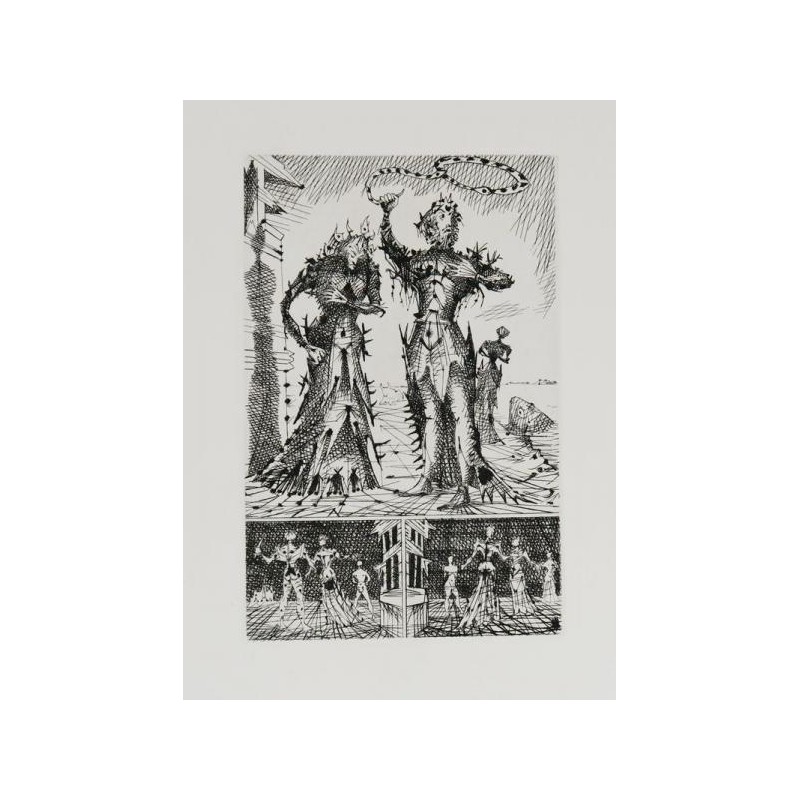  
[Lucien Coutaud] - ‎ ‎Voltaire,‎ ‎Le Taureau Blanc
Le Taureau Blanc by Voltaire, illustrated y Lucien Coutaud.
Paris, L'Imprimerie Nationale pour Les Bibliophiles Comtois, 1956, Large in-4 unbound, in printed wrap, with card chemise and slipcase. With 24 original etchings Lucien Coutaud.
Limited at 150 copies. Copy n°67 printed for the subsrier (pour Edmond Masurel) with annotated etchings (Press Proof), a proof impression of the first state and a menu.
In a very condition, card chemise and slipcase faded and some spots.