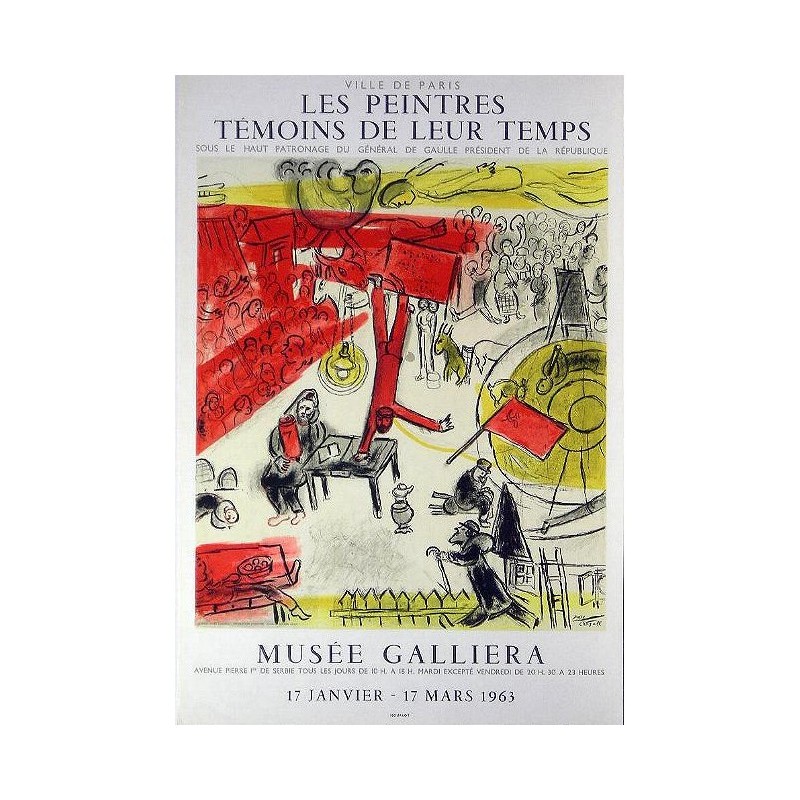  
Marc Chagall, La Révoution, 1963
Original lithographic poster by Marc Chagall for the exhibition "Les Petintres Témoins de leur Temps" at the Musée Galliéra in Paris, from the 17th of January to the 13rd of March 1963.
Engraved by Charles Sorlier and printed by Mourlot.
Printed at 3000 copies.
Dimensions : 75 X 51 cm
Reference : Sorlier 93.