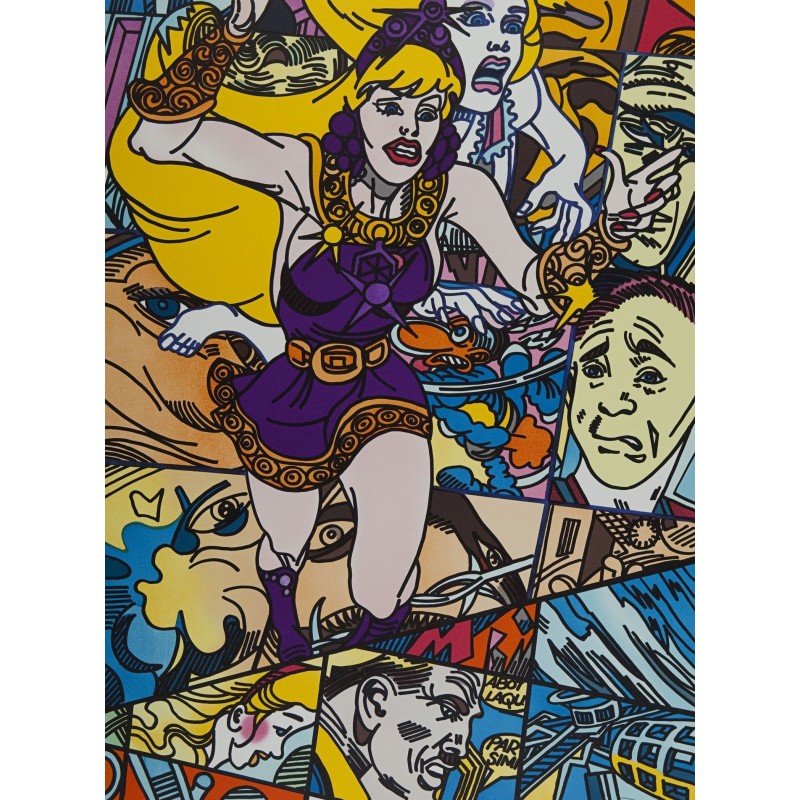  
Erro, The Moonwalker, 2001
An original lithograph by Erro, titled "The Moonwalker"
Signed, dated 2001 and numbered 30/199
Dimensions : 76 x 56 cm
In a mint condition.
Erro (born Gudmundur Gudmundsson), an artist born in Iceland in 1932, had studied art in Iceland, Norway and Italy, before he moved in Paris.
He met famous surrealist artists such as Breton, Matta, or Masson, thanks to his friend, the performer artist Jean-Jacques Lebel.
Erro is mainly known for his collages or paintings where he mixes characters from popular culture, movie stars, comic characters or references to famous painter such as Léger, Miro, Matisse...