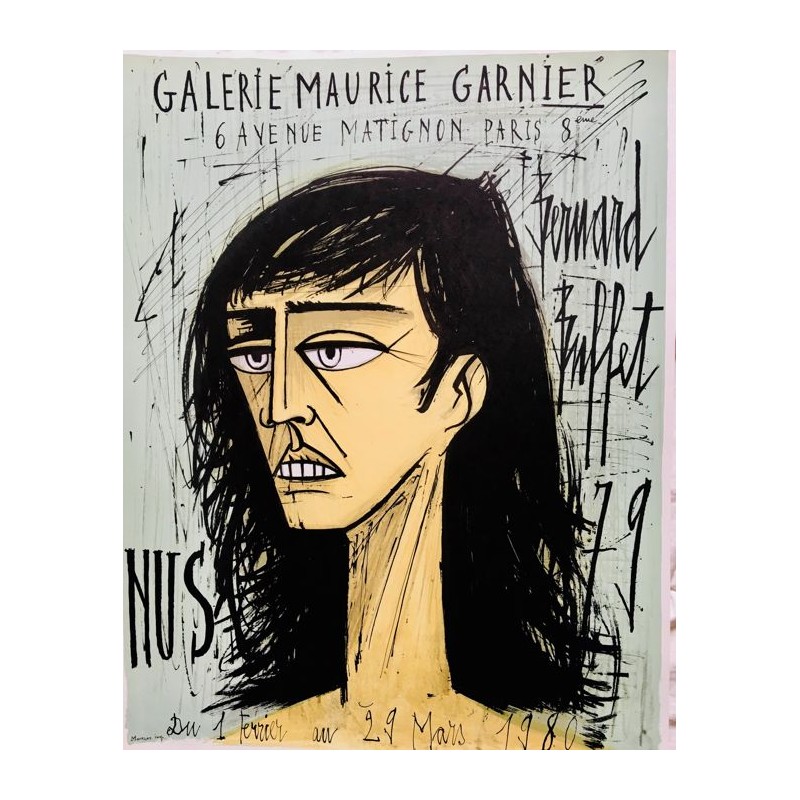  
Bernard Buffet, Nus, 1979
Original lithographic poster by Bernard Buffet (1928-1999), for the exhibition "Nus" the Maurice Garnier Gallery, Paris, from the 1st of February to the 29th of March 1980.
Signed and dated in the stone. 
Printed by Mourlot. 
Dimensions : 67x 52 cm.
Reference : Sorlier, 337 bis.
In a very good condition, with few foldings at the top right corner.